ABOUT US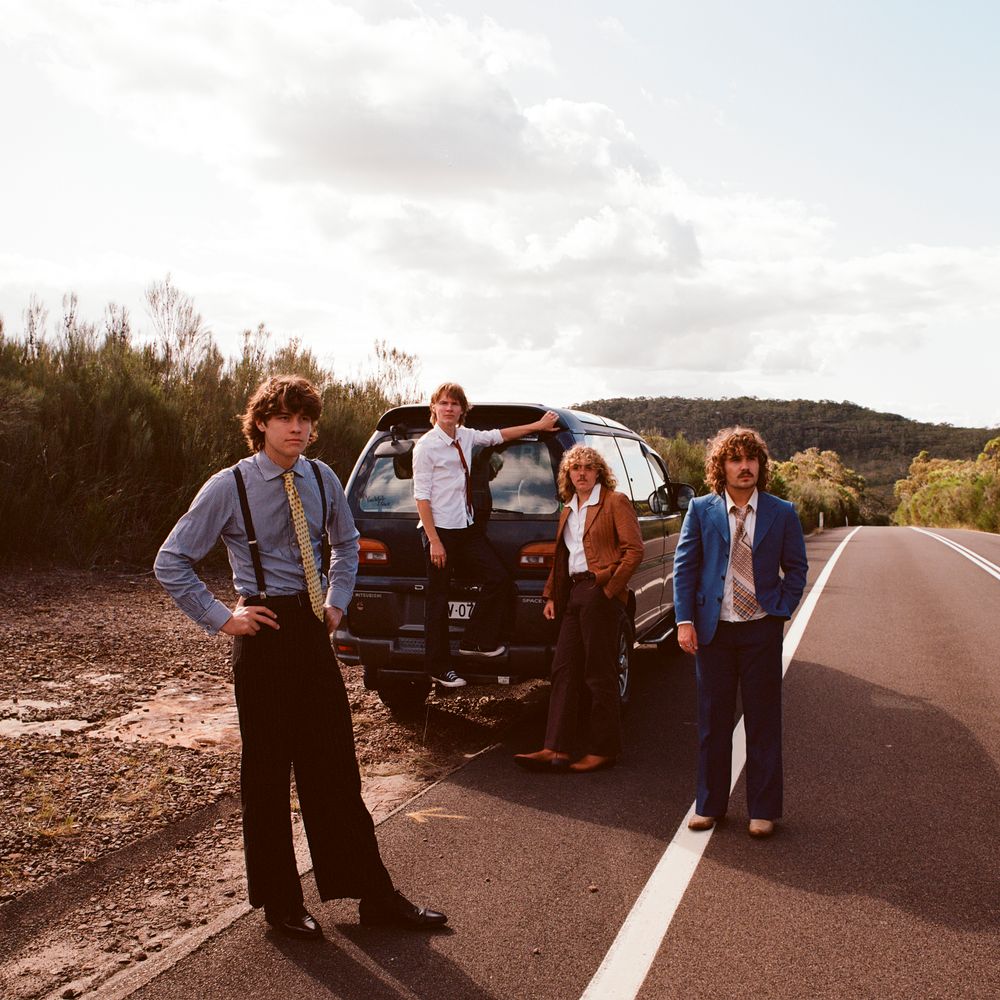 THE RIONS
"I've got all The Rions' merch. I love that band"
- Sam Worthington (Avatar)

The 4-schoolmates from Avalon (Noah Blockley, Harley Wilson, Asher McLean & Tom Partington) are primed for a big 2023 as they emerge from the studio with their strongest music yet. They've shown a glimpse of songwriting and musicianship well beyond their years, and after going back-to-back in consecutive Hottest 100 countdowns they've set a path to continue their rise with the release of their debut EP 'Minivan' (out now).

Featuring crowd favourite 'Scary Movies' and latest singles 'Minivan' and 'Take What You Want', the EP was recorded in the Byron Bay hinterlands with Producer Chris Collins (Matt Corby, Skeggs, Middle Kids).

With anthemic single 'Minivan', the band says "we really wanted this song to reflect the wild spirit of youth, with a sound that would evoke a sense of maturing and growing into the person you want to become".

After completely selling out their 10-date Scary Movies Tour, the band have announced a huge national EP tour for this Sep-Nov alongside appearances at Grapevine Gathering and Yours & Owls festivals.

Citing influence from Arctic Monkeys, Dayglow and The Beatles, they've carved out their own sound which seems to be connecting with some 13 million streams worldwide across their catalogue which also includes the Unearthed High winning 'Night Light', 'Anakin', 'Disassociation', 'Sadie', 'Head Still Hurts' and 'Halfway Out'.