ABOUT US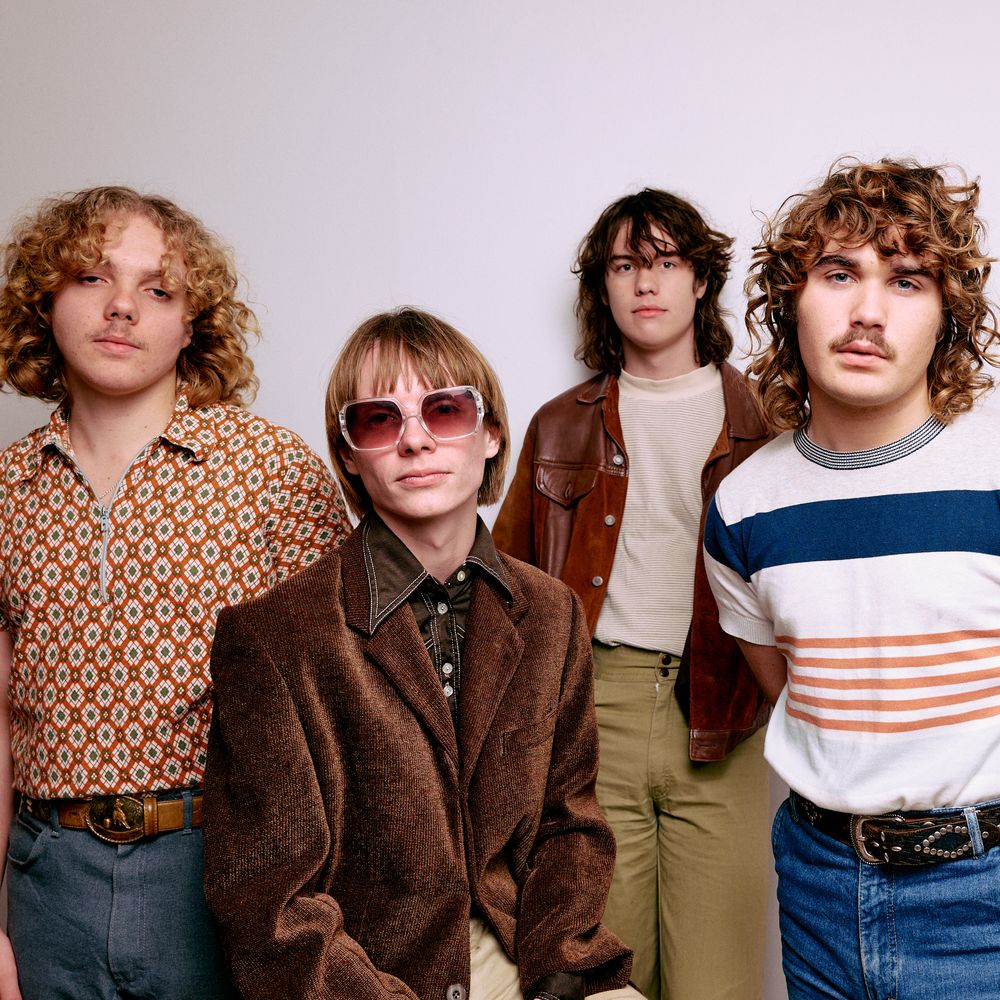 THE RIONS
"I've got all The Rions' merch. I love that band"
- Sam Worthington (Avatar)

The 4-schoolmates from Avalon (Noah Blockley, Harley Wilson, Asher McLean & Tom Partington) are primed for a big 2023 as they emerge from the studio with their strongest music yet.

The 19-year-olds have shown a glimpse of songwriting and musicianship well beyond their years, and after going back-to-back in consecutive Hottest 100 countdowns they're set to continue their rise with upcoming single 'Scary Movies'.

Recorded in the Byron Bay hinterlands with Producer Chris Collins (Matt Corby, Skeggs, Middle Kids), the band set out to "make a song that conveys the fun side of falling in love". The summery feel-good tune gives a nod to their slacker guitar heroes Mac DeMarco and Dayglow (who they name-check in the song).

In 2022, they ventured out on their first ever national headline tour and completely sold out all 9-shows weeks in advance. The shows solidified a loyal fanbase of their own, following theatre tours in the support slot for Lime Cordiale and Boy & Bear and impressive festival performances at Grapevine Gathering, Party In the Paddock and Festival of the Sun.

Previous single 'Anakin' signalled an evolution from the band's indie rock roots with an assured sense of confidence. The single was immediately added to triple j high rotation, and gained 5-star reviews from the station's presenters as well as prime playlist placement on New Music Friday (Spotify), Front Left (Spotify) and New Music Daily (Apple Music).

Citing influence from Arctic Monkeys, Dayglow and The Beatles, they've carved out their own sound which seems to be connecting. They've racked up some 10 million streams worldwide across their catalogue which also includes the Unearthed High winning 'Night Light', 'Disassociation', 'Sadie', 'Head Still Hurts' and 'Halfway Out' (not to mention frontman Noah Blockley's 8 million+ TikTok views).